Benefits of heat therapy for back pain
Heat therapy is an effective remedy for back pain because it boosts circulation, which then allows nutrients and oxygen to travel to joints and muscles. This circulation helps repair damaged muscles, relieves inflammation, and improves back stiffness.
Any type of heat therapy can help relieve back pain. Yet, heating pads are ideal because they're convenient and portable. They're also electric, so you can use them anywhere in your home, such as lying in bed or sitting on the couch.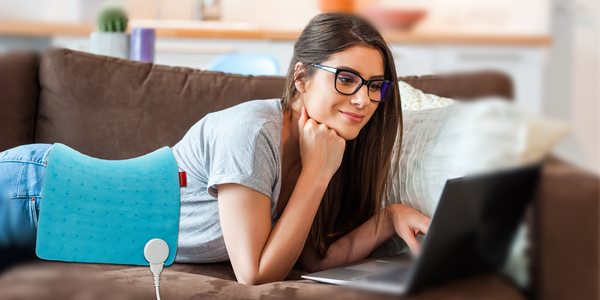 Hot or warm baths provide moist heat, which also promote circulation and reduce muscle pain and stiffness. A bath might work better if you have pain or stiffness in other parts of your body, too.
The problem with baths, though, is that it's difficult to maintain the water temperature. That water will slowly cool down.
On the other hand, heating pads have adjustable levels and provide a continuous flow of heat — for as long as the pad is turned on.